As parents, we need to view ourselves as "gardeners", not "carpenters"
Psychology professor Alison Gopnik says in her book, The Gardener and the Carpenter, that carpenter-parents view parenting as a job. This creates pressure, because they mistakenly think they need to shape and build their child up to a finished product.
Instead, gardener-parents focus on enjoying their children and their parenting journey first. They adapt and improvise as they support their children on their inborn quest to reach their potential to the fullest.
Relaxed parents fare better
Many parents of young school-going children want to play their part at home to contribute to their child's upbringing and learning readiness. However, they are unsure of what they should be doing and this leads to unnecessary stress, which is counterproductive.
Pre-schools need to accommodate large groups of children
Understandably, schools follow fixed curriculums that may not be ideally suited to each individual child's needs. However, it is possible for parents to adapt to a child's individual needs at home, therefore they do have an important role to play.
Knowing what to expect at every age makes all the difference
Knowing your child's milestones can help you create age-appropriate learning experiences for them. In addition to what school provides, children need a safe place at home where they can grow, develop and explore at their own pace and in line with their own interests, without missing important markers.
We are ready to support you in three ways
First, a healthy body houses a healthy mind. NESTLÉ® NANKID® 4 is a premium drink for growing children. It provides a unique combination of high-quality ingredients to help support your child's well-being.
There are 4 major reasons why parents choose NESTLÉ® NANKID® 4 for 3–5 year olds:
It contains

HMO

(to promote the growth of good digestive system bacteria). HMO supports immunity and supports your child's digestive system

It contains

OPTIPRO®

(source of protein)

 

which provides the building blocks to support the development of growing bodies and brains.

It

is a source of Omega-3 (with DHA*), and Omega-6; which support brain and vision development.
It contains Bifodobacterium lactis (a naturally active culture). B.lactis helps reduce the risk of developing constipation and diarrhoea.
Second, we invite you to join hands with us to make the most of your child's developmental milestones
If your child is 3 to 5 years old, we invite you to sign up – at no charge – to receive developmental milestone reminders and information on a monthly basis, in the format that works best for you.
Sign up here to start benefiting from the NESTLE® NANKID® 4 milestone reminder tool. You will receive monthly developmental milestone reminders of your little one up until their sixth birthday.
*Docosahexaenoic Acid
Third, we're adding a downloadable educational activity as an extra bonus
Please follow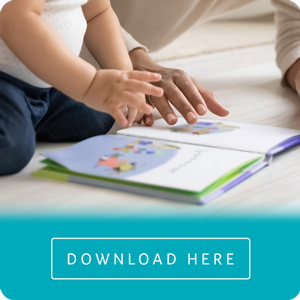 to download your activity which aims to foster playful engagement and collaboration while developing age-appropriate language, maths and thinking skills.
IMPORTANT NOTICE: NESTLÉ® NANKID® 4 is not a breastmilk substitute and is formulated to meet the changing nutrition needs of healthy children older than 3 years.