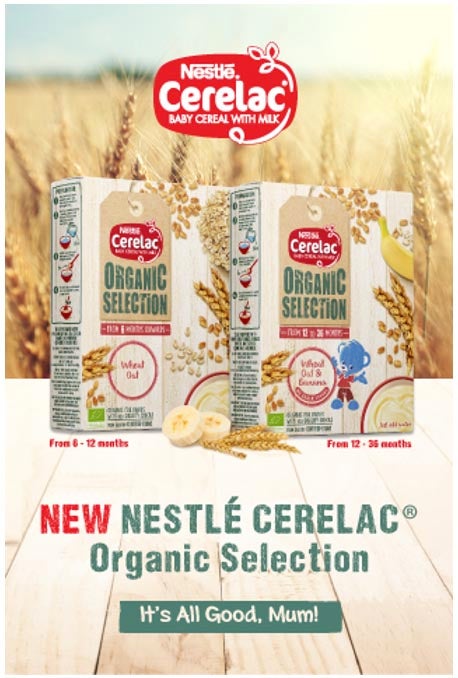 M​ade from 100% organic grains and milk, the​ NEW NESTLE® CERELAC® Organic Selection​is sourced from selected organic certified farms with 103 quality checks guaranteed. Not forgetting the added organic grains and fruits that are grown naturally, from non-GMO seeds, preserving their intrinsic goodness by not using artificial substances.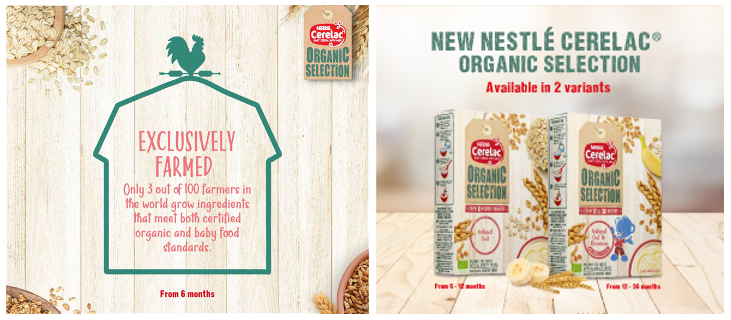 This new addition to our baby cereals comes in two delicious variants. Wheat Oats variant for young ones from 6 months and Wheat Oats & Banana variant for those who are 12 months and over. It's made with organic ingredients to ensure that your baby gets tasty and healthy food. Start the weaning  process with the NEW NESTLE® CERELAC® Organic Selection.
The goodness of grains on NESTLÉ CERELAC® Organic is Selection!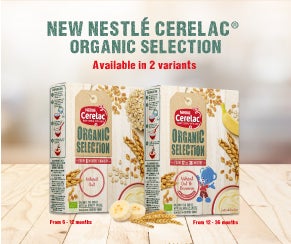 We believe in the goodness of grains when it comes to baby cereals and adding organic    food to your little one's diet is the way to go. This is why we have decided to launch the   NEW NESTLE® CERELAC® Organic Selection.
Get to know your grains.
Did you know that grains are packed with nutrients including protein, fibre, B vitamins, antioxidants, and trace minerals (iron, zinc, copper, and magnesium)? Not just that, but the other benefits of the grain are that it has bran, germ, endosperm and can be used intact or combined as long as all components are present in natural proportions.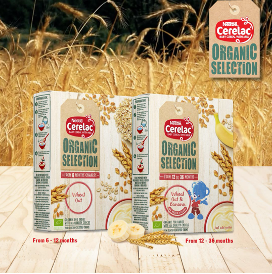 Nutrients

  ● Complex carbohydrates,
  ● Dietary fibre
  ● B vitamins (thiamin, riboflavin, niacin, and folate), and
  ● minerals (iron, magnesium, and selenium).