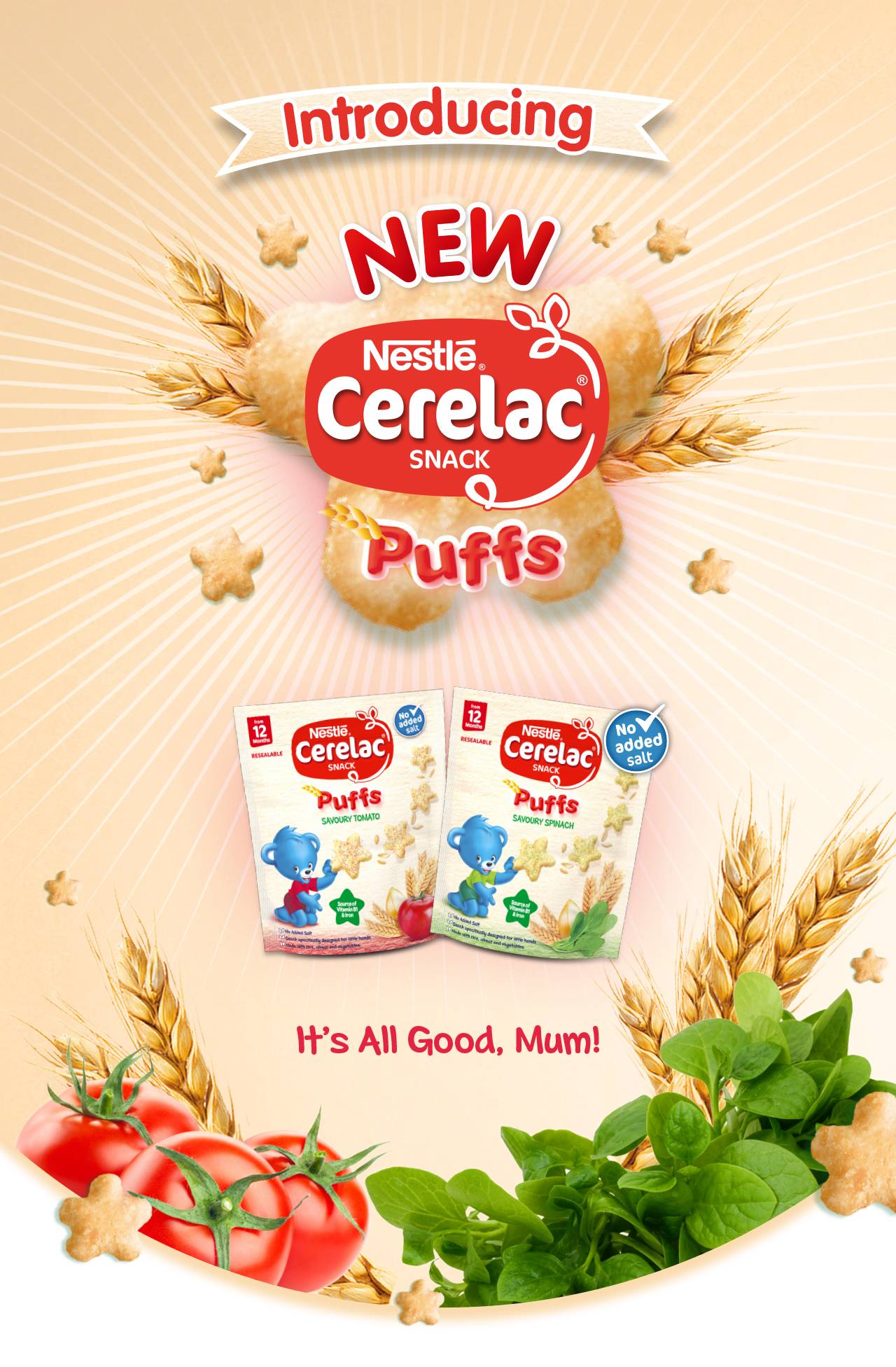 New NESTLÉ CERELAC® Puffs is a light, puffy and delicious cereal snack
specially designed to bring meaningful benefits to snack time for toddlers
12 months and older. NESTLÉ CERELAC® Puffs is available in two greattasting
flavours: Savoury Tomato and Savoury Spinach.
NESTLÉ CERELAC® Puffs is made with rice, wheat and vegetables. It does
not contain added flavours or artificial colourants.* NESTLÉ CERELAC® Puffs
easily melts in the mouth, making it so much easier for baby to chew.
This great snack is also a source of vitamin B1 and iron, making it a good
choice for your growing child.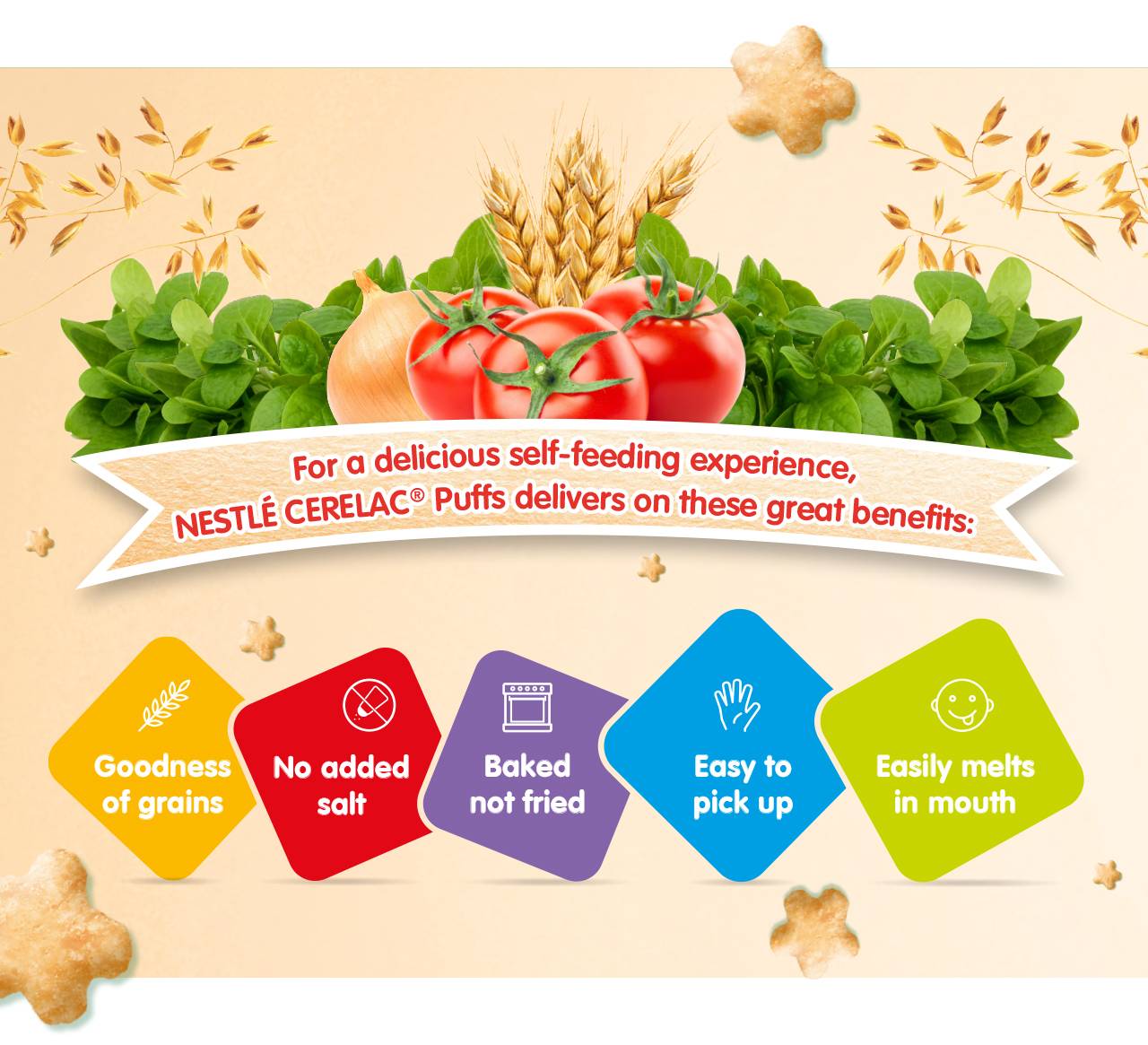 The small star-shaped NESTLÉ CERELAC® Puffs fit perfectly into your
child's hands, encouraging your little one to start their self-feeding
journey in a fun way. Building their fine motor skills forms part of
your baby's development and NESTLÉ CERELAC® Puffs supports your
little one in acquiring these skills.